This weekend we went to see the Canucks play. It was something I had wanted to do since we arrived, and became determined to do after getting swept up in the Stanley Cup finals in June. We managed to get tickets for the last pre-season match this weekend and wow am I glad we did. We bought tickets off Craigslist for less than half the price that we would have paid at the box office, which meant that our seats gave us an awesome view of the whole arena. (Had we bought them on our measly budget I would have needed binoculars I'm certain.
It was my first North American sporting event, and my goodness it's really quite an extraordinary experience. The stadium was huge, thousands of seats stacked up on one another from rink-side to rooftop, which meant that the noise from the crowd was spectacular when the Canucks won.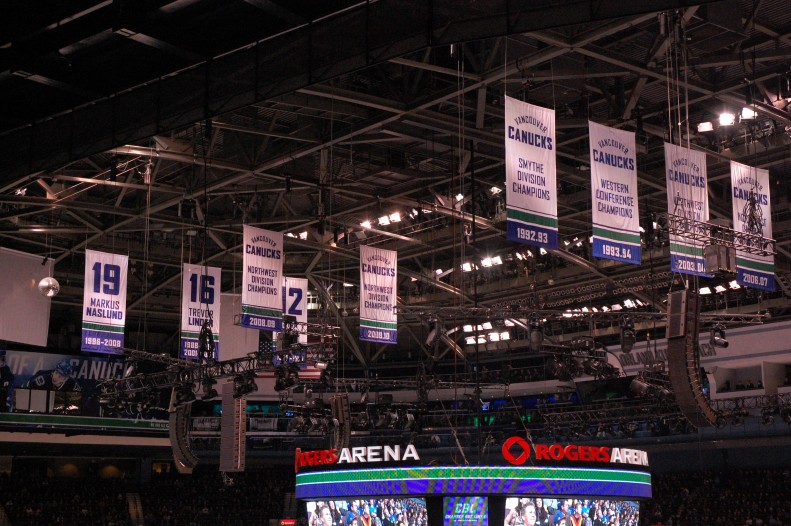 During every advert break glamorous girls come on and sweep the ice ('ice bunnies' I'm informed) and cameras are turned on the audience looking out for dancing kids and unsuspecting couples with the kiss-cam. There was also a dancing, drumming mascot who was fun to watch as he interacted with the crowd.
The game was great, and I managed to keep up with it better than I had expected, the puck really does move remarkably quickly. It also makes a huge sound whenever the puck hits a stick. The one thing I wasn't so keen on was the fight; gratuitous unnecessary violence really isn't my bag.