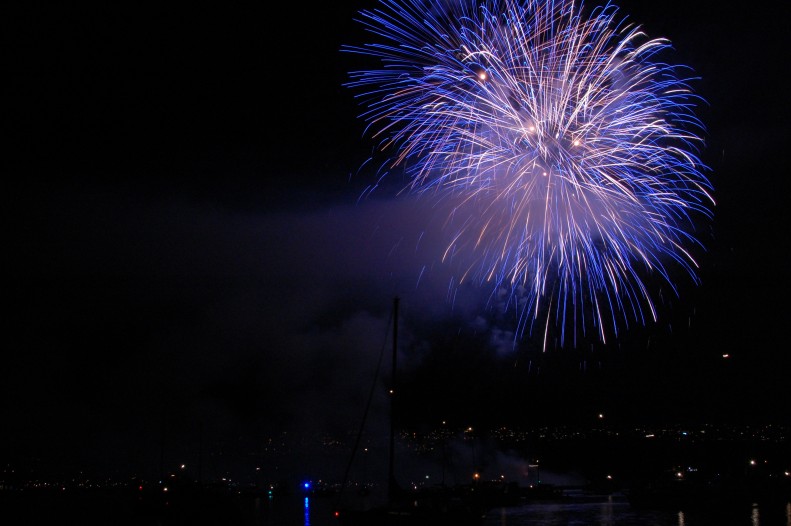 Each summer Vancouver holds a fireworks competition in English bay. We missed the first two this year as we were in Montreal but managed to catch the last one on Saturday night and just like last year, it was amazing.
The performances are so popular that all the beaches around the bay are packed with people hours before the fireworks actually start. However it is fun to sit and watch the dance of the boats as they navigate around one another to get out of the docks and into prime position on the water. There is also a beautiful sunset that easily detracts from the discomfort of sitting on a rock for an extended period of time.
Each performance is accompanied by a soundtrack that is played out on radios across the beach, it's really fun but we had about 6 surrounding us all ever so slightly out of sink which made for some interesting harmonies.