This is my last Montreal post you'll be glad to know. We've been back forever now so it's about time I stopped rambling about it.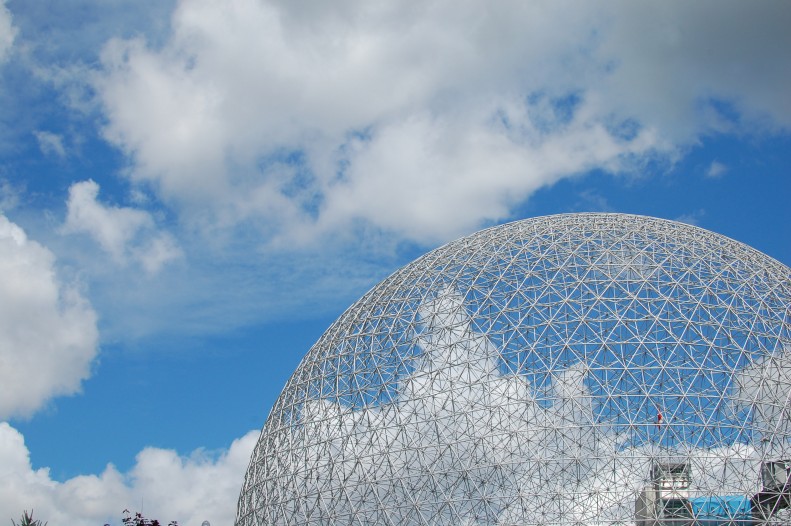 On our last day in the city we went out to Parc Jean Drapeau on one of the Islands created for Expo 67. The parc is really pretty and from there you get some wonderful views as you look back towards Montreal.
Our main motivation in going was to see the Buckminster Fuller dome up close and to visit the Habitat housing. The dome is quite a feat in engineering and really suits its current setting, however apparently it's pretty small inside and completely engineered towards kids so we gave it a miss and stuck to admiring the outside.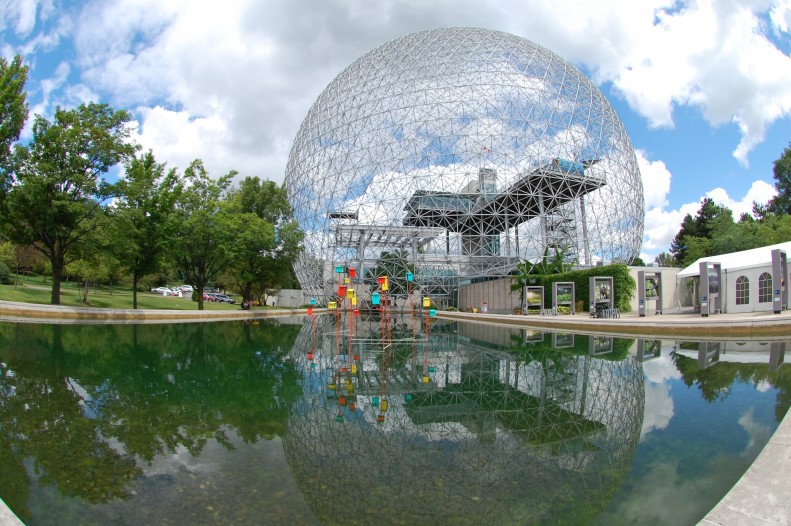 Also on the island is an enormous sculpture by Alexander Calder. I absolutely fell in love with his stuff when we saw an exhibition of it at the Seattle Art Gallery last year so it was great to get to see something else of his. This sculpture is much bigger than the delicate mobiles that festooned the gallery but its an intriguing shape gave us lots of talking points as we wandered towards, around and underneath it.
At the end of the bridge that connects the islands to the mainland are the apartment buildings designed for Expo 67 – Habitat. Designed by Moshe Safdie, who was 24 when he designed the buildings (therefore making the rest of us feel super inadequate), they are still inhabited. You can actually see images of the insides of people's homes in the latest Monocle magazine.
The apartments look like concrete boxes all piled on top of one another, because they are. Despite that there is something incredibly humbling about standing in the middle of the complex. Windows and doors jut out at angles into the open spaces and into the skyline above, making for interesting views across the courtyard and out to the river beyond.
More Montreal and Quebec City pictures can be found on flickr.